Um, as many of you probably know by now, blacktress and Oscar winner Jennifer Hudson is engaged to David Otunga, a young black Harvard-educated lawyer. This would be quite exciting and precious if only David had not been a contestant on I LOVE NEW YORK.
I think we all know from previous posts, how I feel about New York (aka Tiffany Pollard).
If you don't, here's the basics: she's a tranny hot mess who is one of the reasons black people can't have nice things.
David--known as Punk on the show--made it pretty far along, professing his love to New York and even welling with tears when he was rejected. He was fired from his job for appearing on the show (whether he just took too many vacation days or his firm was simply as embarrassed by his antics, I don't know--but the results are the same).
How the hell could J-Hud do this to me--and to blacktresses everywhere?! They couldn't have been together more than a year and a half, so even if he wasn't a spotlight-seeking fool willing to do anything for the cameras, I'd give them little chance of success. But the fact that this man appeared on national television and signed a "blood oaf"--yes, "oaf" is how New York pronounced it--saying that he was "here for New York" just breaks Sojourner's spirit.
What do you think J-Hud is thinking? How do you think he explained himself to her on their first dates? When someone brings up his reality-show past, does she allow him to speak of it? I get that he's a body builder and all, and he's edjumucated, but the whole "I Love New York" thing is probably the biggest red flag a man could ever wave--am I right?
I don't know, this just depresses me a little.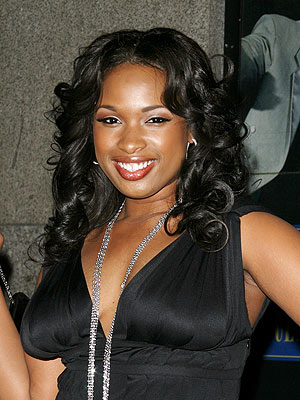 Effie White, how could you do this to me?! This was worse than that time you got knocked up by Jamie Foxx's character and cut off communication with the other dreamgirls!!!